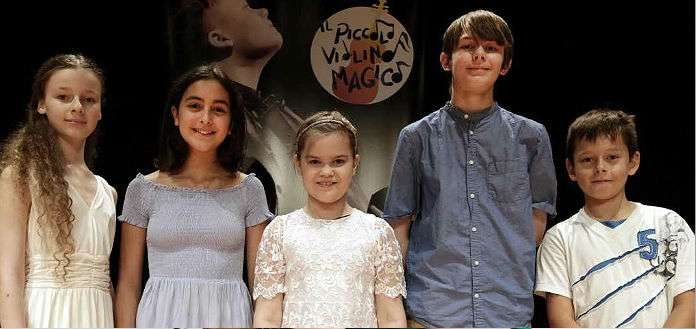 The 5 Finalists have just minutes ago been announced at the 2019 il Piccolo Violino Magico International Competition – in San Vito al Tagliamento, Italy.
The 2019 Finalists are:
Open to violinists of any nationality aged 9-13, the 1st prize winner will receive €5,000, an instrument made by contemporary Italian violin maker, Fabio Piagentini – plus a number of important European concert engagements.
The 2019 violin jury comprises: Pavel Vernikov (President), Viktor Tretyakov, Sophie Rachlin, Mariana Sirbu, Laura Gorna, Dong-Suk Kang and Sergej Krylov.
Livestream of all rounds available live on The Violin Channel.
Comments
comments